Looking for a great way to enhance your leadership skills? Come and join the ACTIVATE CAMP! And we are taking it online.
Written by: Jensen Mauricio (JC 1 Mendel)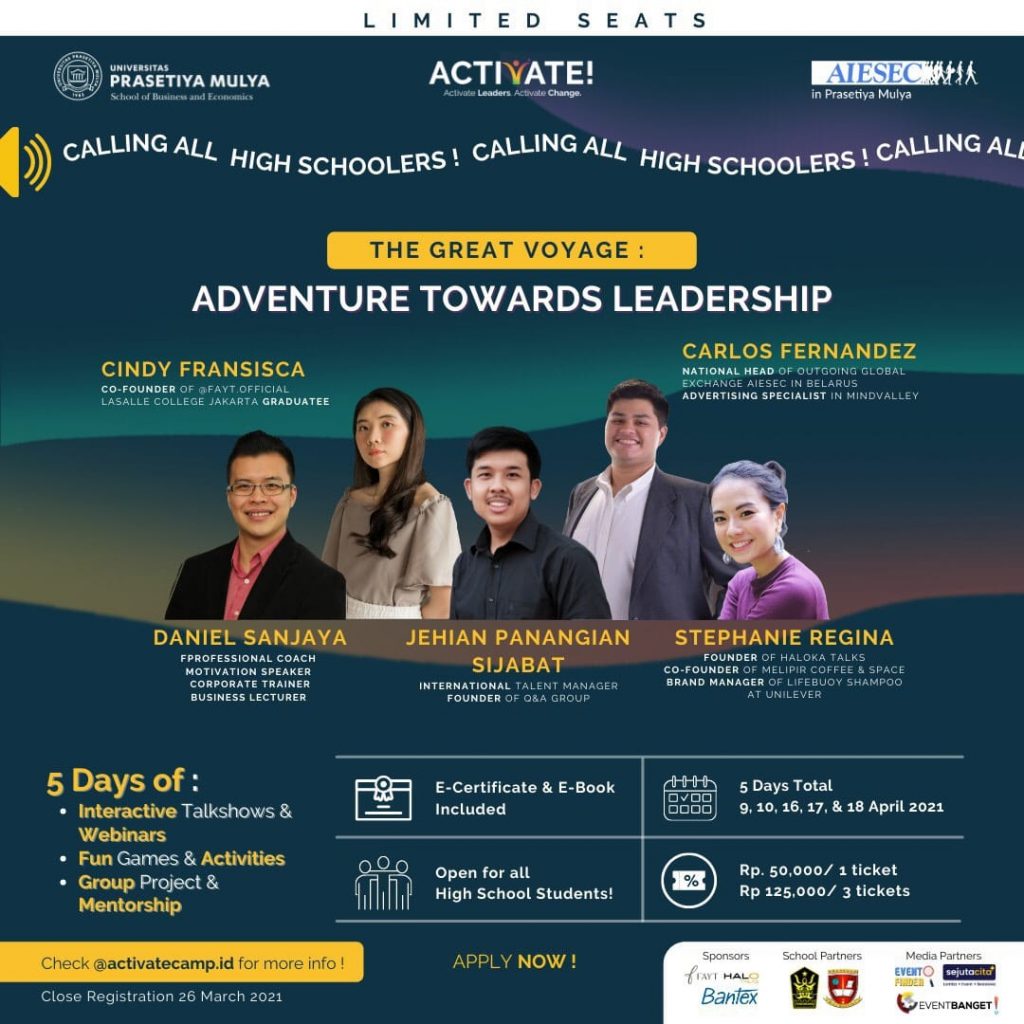 This online camp is presented by AIESEC in Universitas Prasetya Mulya.
Through this event, you can experience new learning opportunities through interactive and engaging talkshows and webinars, as well as fun games and activities for you to participate in.
Don't miss out on this chance to be able to improve your skills, knowledge and leadership qualities.
For inquiries, contact : +62 811 9421 602 (Jensen)