In embodying the true spirit of servant leadership, KJS prefects serve as mentors for any students who need help in an academic subject they find difficult.
Written by: Ivesa (JC1 Mendel)
Artwork by: Jessica Faustine (JC1 Forbes)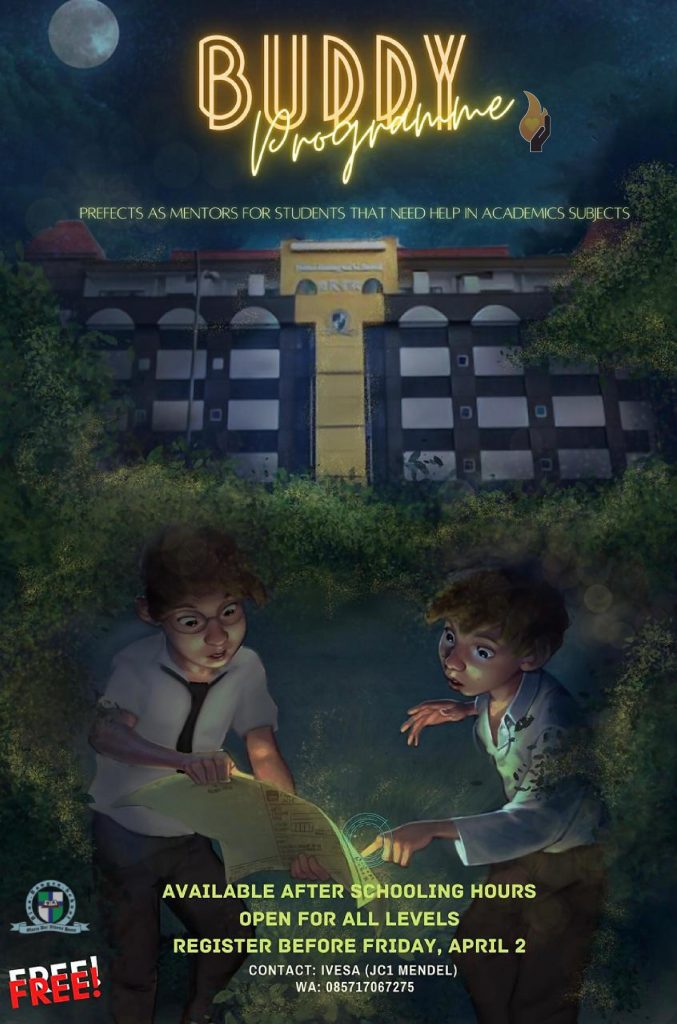 Fully taught by prefects (Sec 3-JC 1), the Buddy Programme is aimed at fostering a conducive learning environment and encouraging after school support where student mentors can relate easily to the challenges of academic achievement and motivation to study.
We also hope this could help to bridge seniors and juniors during HBL and pave the way for future initiatives by both levels.
It is free for any KJS students who want to sign up for this after school initiative. Lessons will be conducted online.
For further enquiries, kindly contact Ivesa of JC1 Mendel via WA: +62 857 1706 7275 by April 2nd (Friday)