On the anticipated day of February 19 2021 at around 12:30 PM GMT+7, the school held the BBS Got Talent Final via an online zoom webinar where judges were to assess the student's efforts in various components of the competition before a tallied voting procedure was carried out to determine the top 3 winners of the event.
by Clara Evangeline (Sec. 3 Taylor)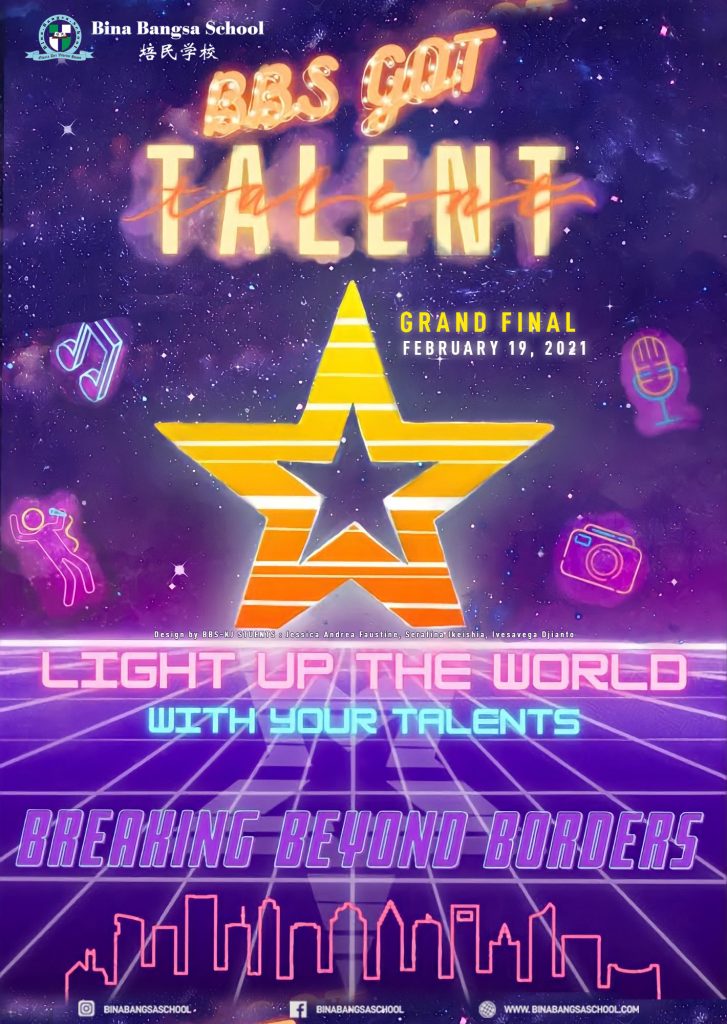 The contest needless to say brimmed with creativity and artistry from the blood, sweat and tears that the students of Kebon Jeruk all the way to Balikpapan, PIK, Bandung, Semarang and Malang tirelessly put in.
But as nature of every competition there would always be 3 champions who, in particular, shone the brightest. These winners later were revealed as Xiao Mi Sun from Bandung, Two Thirds from PIK and Michelle Felicia Gunawan from Malang, showcasing their talents of guzheng playing, drama, and singing respectively.
"I was doubtful I was going to make it this far, but through self-belief,
determination and preserverance the hard work finally paid of," stated Xiao Mi Sun, the first place finals winner. "So use what talents you possess; for the woods would be silent if no birds sang except those that sang the best."
Revered as one of the best educational institutions in Indonesia, Bina Bangsa School has once again proved that it is worthy of that title not only academically but also talent-wise.
A quick shout out to our very own star, Shiny of Sec. 2 Taylor for her impressive performance in the finals. You rock!