First Step: Getting Started!
Written by: Chelsea JC1M
Edited by: Kellen JC1M
Bina Bangsa's 2022 Sec 1 Orientation took place on the 25th of July, from 7:00 a.m. – 12:00 p.m. and unlike our typical orientations, this year's was our very first in-campus experience. New students were ushered straight into the Hall on the 7th floor where they were separated into groups and briefed on the activities that await them. A diverse range of events were stationed from the 1st floor to the 6th floor, where each group were to compete with each other on finishing the task, while familiarizing themselves with the new school environment. Following the race was a short break and the orientation was closed with a healthy competition of jeopardy.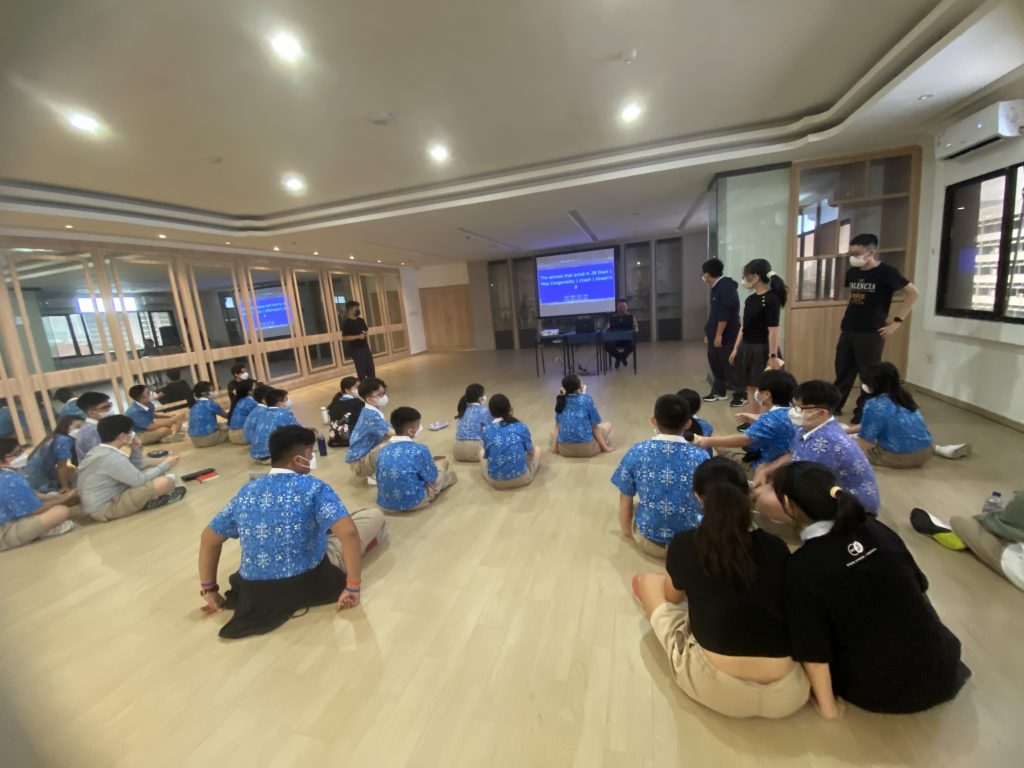 Joshua from S1T mentioned, "It was the first day of school, I felt really nervous as it was my first time entering S1. I also thought it was going to be boring since we had just transitioned to offline school, however after the orientation, I felt the complete opposite. Starting from the school tour guided by friendly seniors to the well prepared games, my friends and I felt ever so welcomed. Nick was my group leader and until today me and my friends greet him in the hallways. I would like to say they did a good job and I would like to also do that someday."