Check out BBS KJS Podcast on Spotify! Hear what the students have to say and go behind the scenes.
By : Nathanael Zaoputra (Secondary 2 Newton)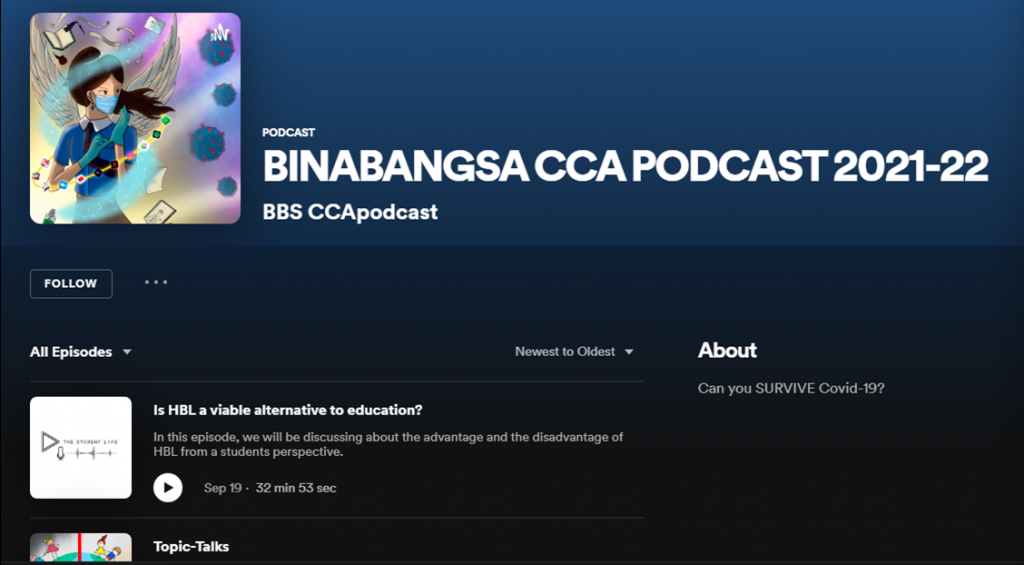 The BBS podcast CCA has helped me learn new things.
It's a perfect place to improve your communication skills, quick thinking, and other things such as improvisation. After we were told that the podcast should be related to Covid-19, my friend and I immediately started to brainstorm and research all the things we could talk about.
Over the course of a few months, we had slowly but surely found our subtopics and done all the research we could do. And what's best is that even though we had spent countless nights in the process, we had done it while having fun, getting to know each other better, and strengthening our friendship.
If I had the chance to turn back time and do the podcast again, I would definitely try to be more adaptive and just overall, go with the flow. Remember that a podcast is not a place where you read a script, it's where you talk to your friends and express your opinions freely. Trust your friends and more importantly, trust yourself.
There are many more interesting podcasts on our Spotify! So, don't forget to follow us at Binabangsa CCA Podcast 2021-22