Congratulations to Students of the Month (February 2019)
Written by Mr Hasan Sie (Discipline Master)
Commencing from the academic year 2017, BBS KJS has selected students deserving of the Student of the Month award. This award is given to students who have shown the exemplary behavior, including following all school policies and rules to the best of their ability, and do not have any disciplinary actions taken against them in the given month. In addition, the Student of the Month is also recognized for possessing the character traits of respect, care, integrity, and responsibility.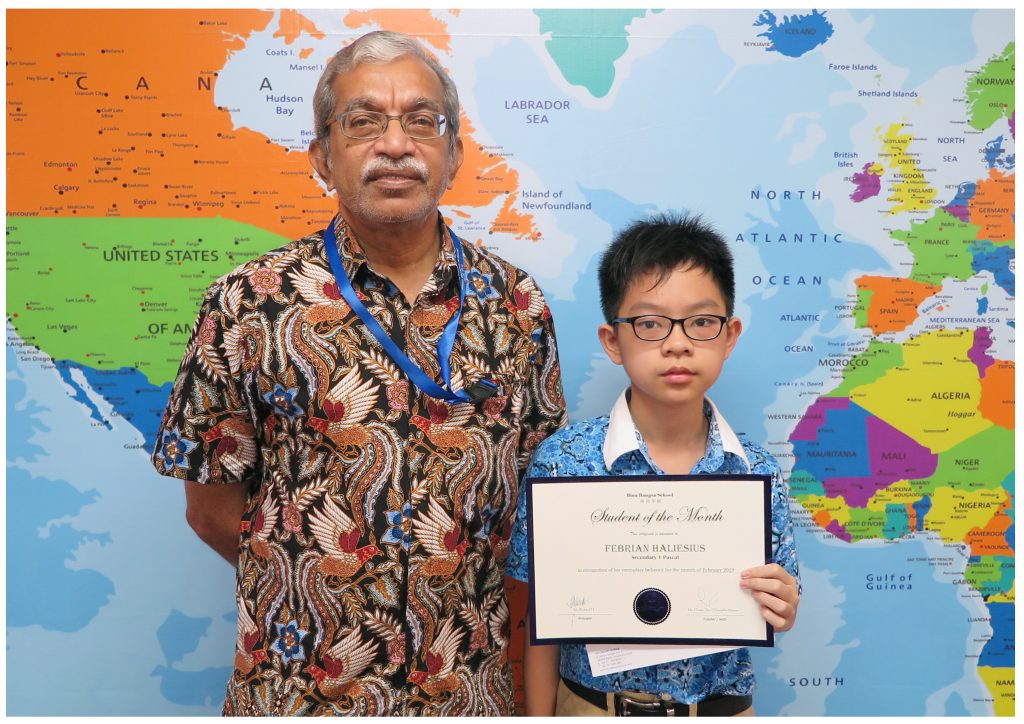 Febrian Haliesius (S1 Pascal)
Febrian is often seen quiet but that did not hinder him to get good marks. A very respectful student, not only to his teachers but to his classmates too. He also makes sure that he is well prepared for the next day's work.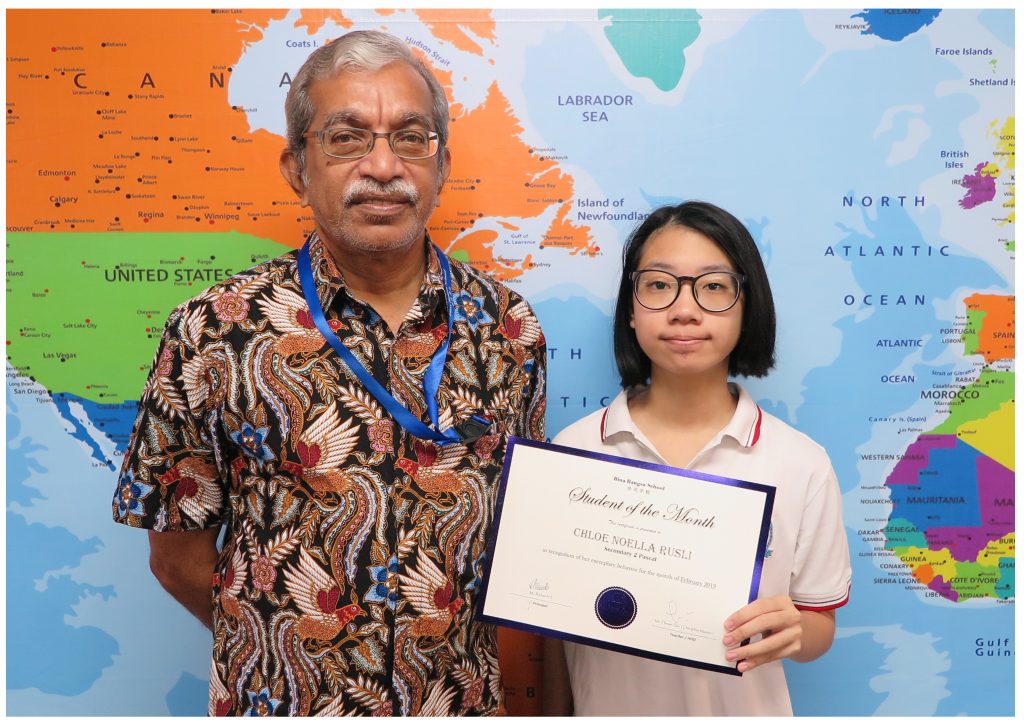 Chloe Noella Rusli (S2 Pascal)
Chloe is a confident, positive, and a great role model for her classmates. She played one of the main role in the school musical drama.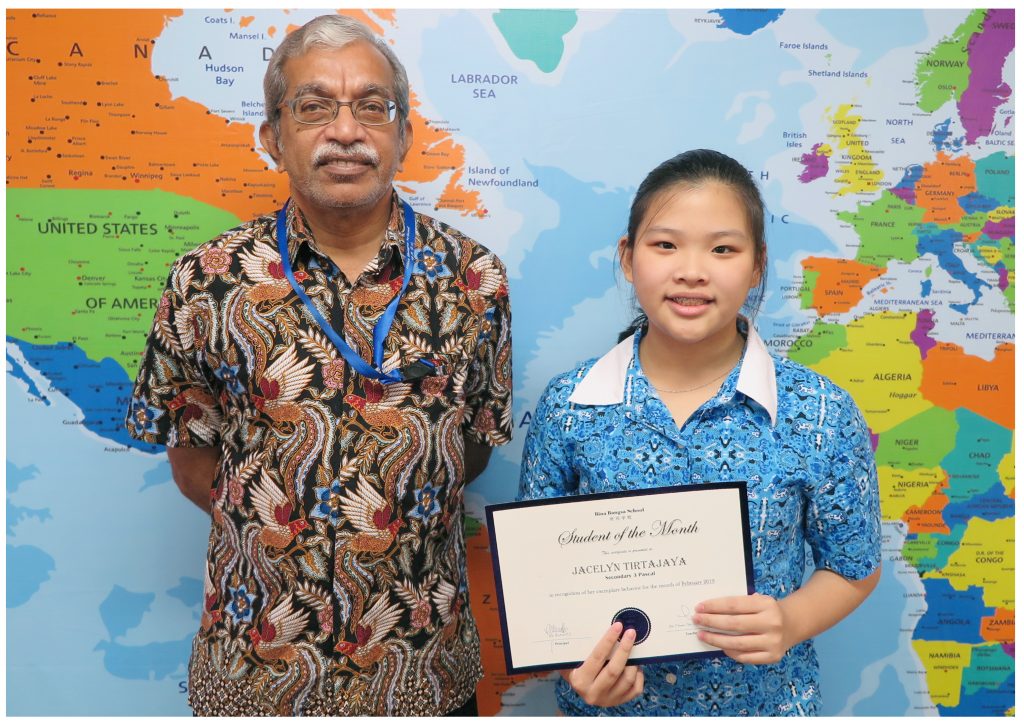 Jacelyn Tirtajaya (S3 Pascal)
Jacelyn is a motivated and hardworking student. Intrinsically motivated, she always works towards achieving her goals. In class she listens attentively and is quick to grasp concepts.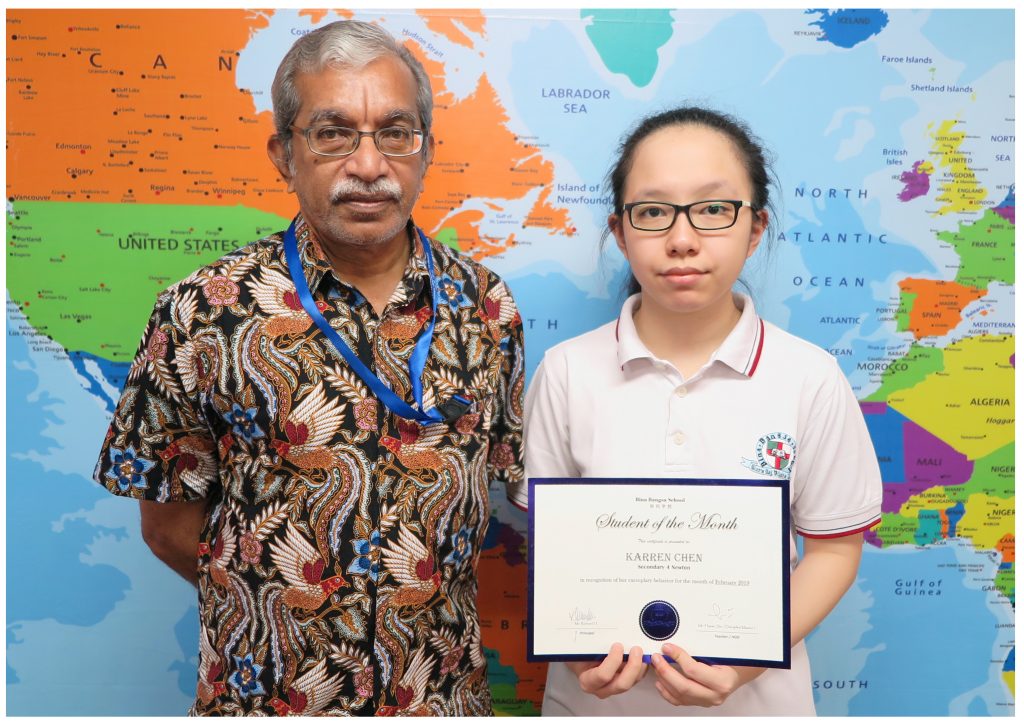 Karren Chen (S4 Newton)
Karren's attitude school is excellent. She is self-motivated, hardworking, and cooperative. She always achieves top score in her tests.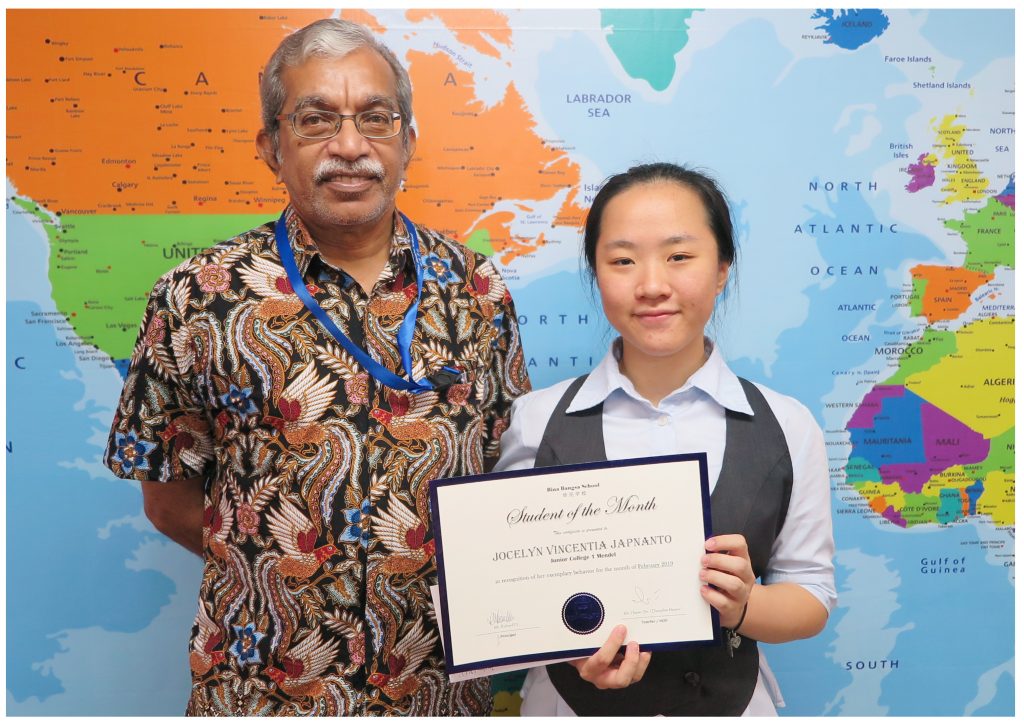 Jocelyn Vincentia Japnanto (JC1 Mendel)
Jocelyn is a talented graphic artist. She recently won BBS Hackathon in the category of Best in Posters. She is also a member of school prefectorial board this academic year.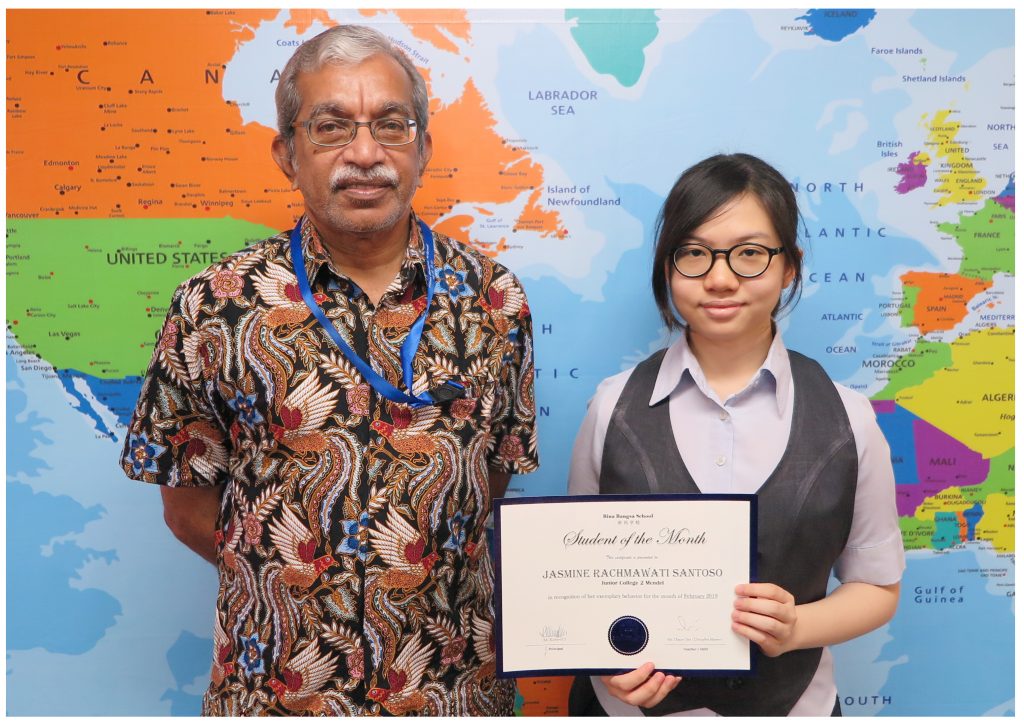 Jasmine Rachmawati Santoso (JC2 Mendel)
Jasmine has shown consistent performance in her studies since she was in Secondary 1 level. She has been accepted to University of British Columbia, Canada, for Biotechnology major.