Congratulations to Students of the Month (March 2019)
Written by Mr Hasan Sie (Discipline Master)
Commencing from the academic year 2017, BBS KJS has selected students deserving of the Student of the Month award. This award is given to students who have shown the exemplary behavior, including following all school policies and rules to the best of their ability, and do not have any disciplinary actions taken against them in the given month. In addition, the Student of the Month is also recognized for possessing the character traits of respect, care, integrity, and responsibility.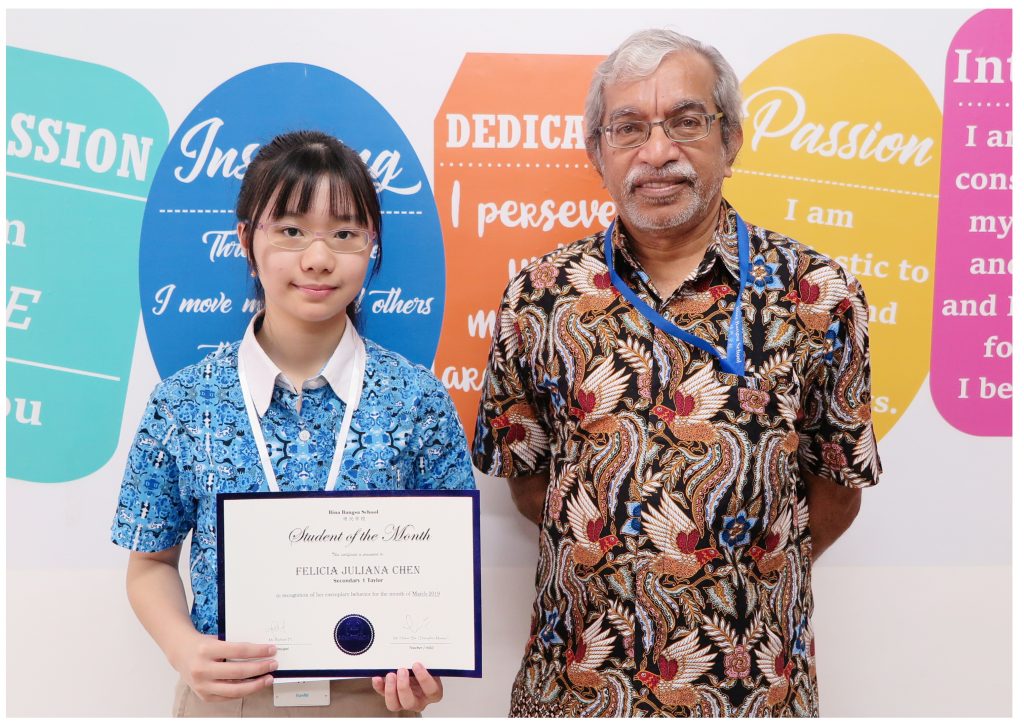 Felicia Juliana Chen (S1 Taylor)
Wisdom coupled with virtues. This trait makes Felicia stands out among her peers. Felicia proves a student can be academically excellent at the same time not compromising ones values.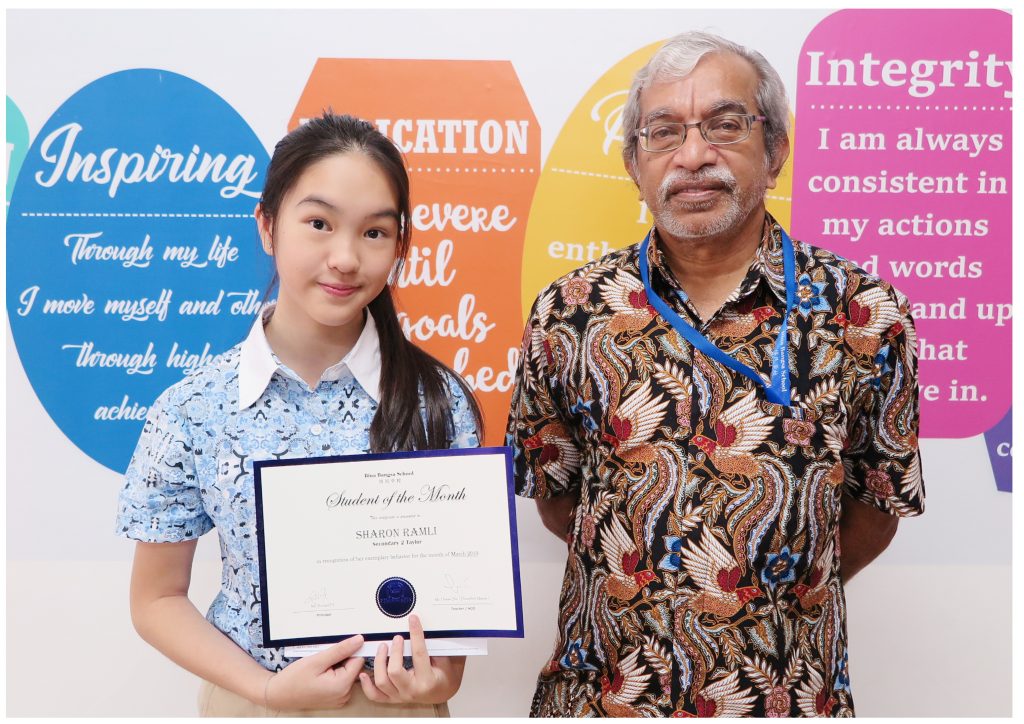 Sharon Ramli (S2 Taylor)
Sharon is bright, intelligent and caring. She cares for her peers with selfless dedication and continues to achieve academic excellence. She represents character of the highest value with her honesty, responsibility and respect.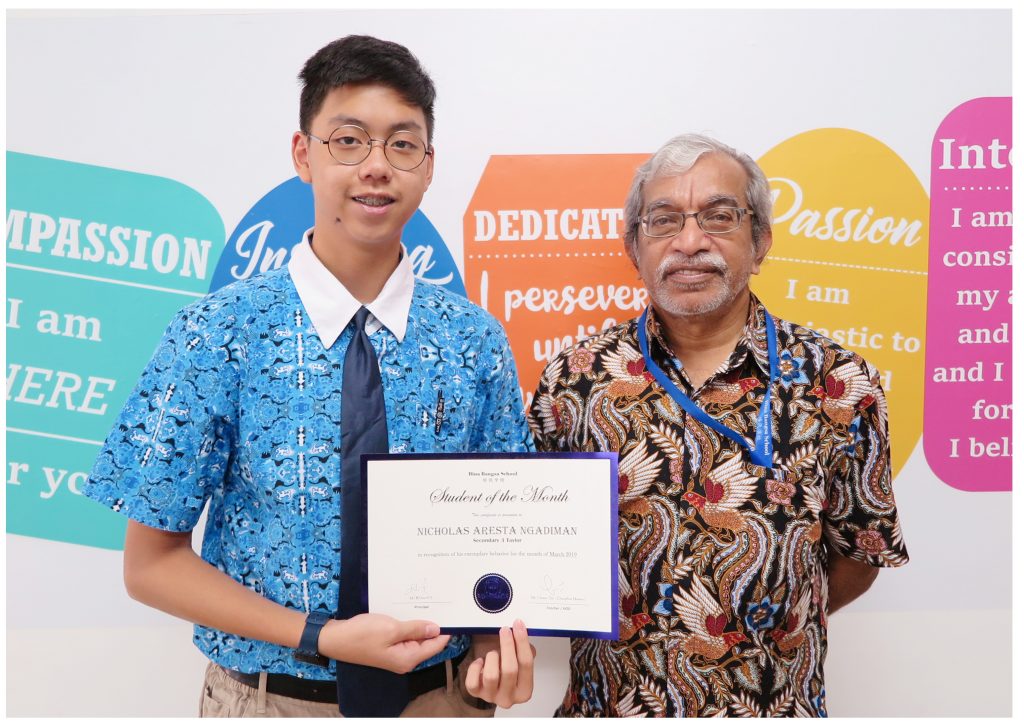 Nicholas Aresta Ngadiman (S3 Taylor)
Nicholas is a bright student. He consistently uses his best effort on his academic achievement. He always focused during classes and contribute ideas willingly.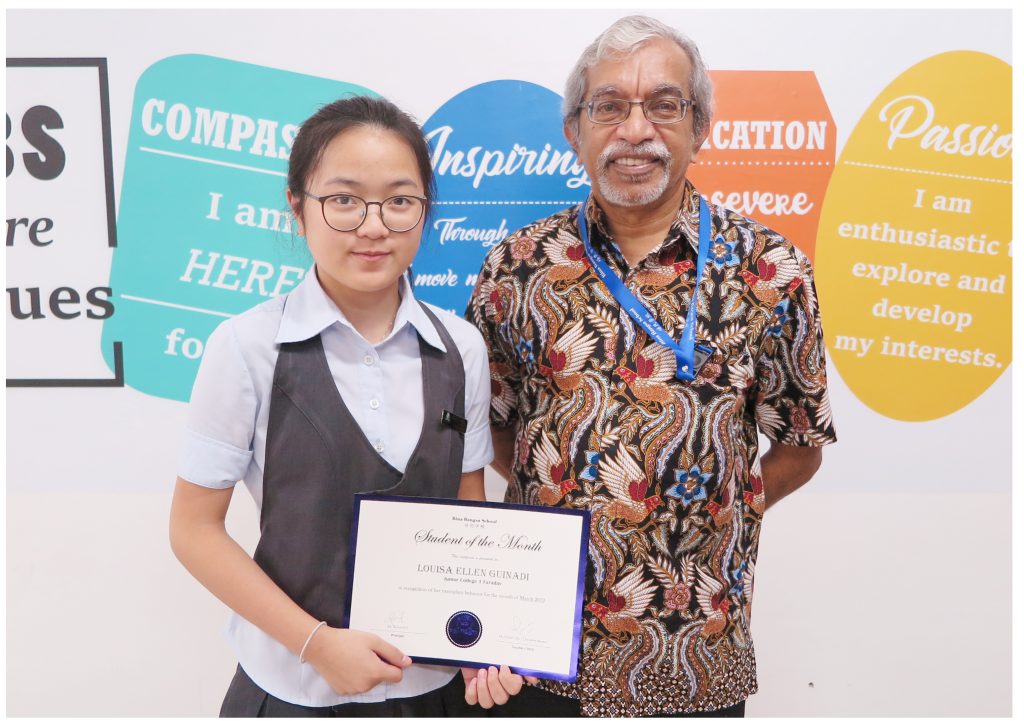 Louisa Ellen Guinadi (JC1 Faraday)
Louisa shows responsible behavior, works well with a group and shows appreciation for the efforts of classmates. She is indeed a great role model for her classmates.