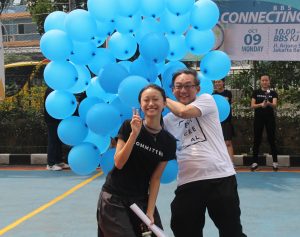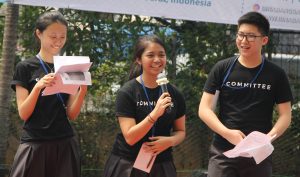 11th – 23th September 2017
An event organised by student for students.
The biennial BBS Cup came to KJS this year. The Cup brought together twenty-eight schools from across Jakarta. There were sports competitions – Basketball, Futsal, Table Tennis; and other contests – Chess, Mural Painting, Debate, Chinese Poem Recital, Photography and Choral Singing. These events ran over two weeks. What was special about this year's Cup was that it was managed by the students of KJS.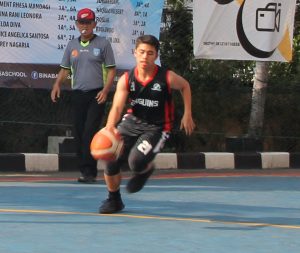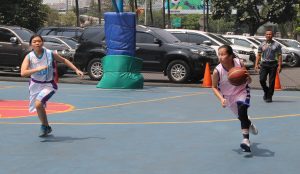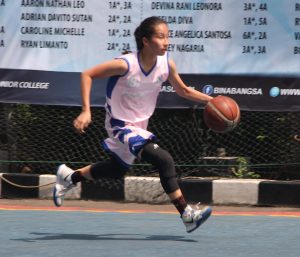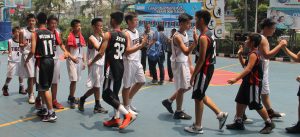 The task of planning and managing the event was entrusted to the students with teachers acting as advisors and facilitators. KJS students stepped up to the plate, they formed a committee and sub-committees to look into every aspect of the Cup. It was indeed a massive task and the committee worked tirelessly – setting the rules of the competitions, arranging for the judges and deciding on the fixtures. They also took it upon themselves to emcee the event, put up performances for the audience and monitor the entire event. The students had to balance their studies with the Cup Committee work, not to mention practise and rehearse for the different competitions.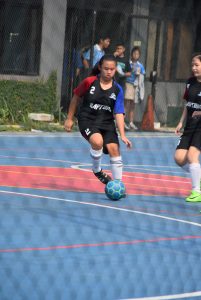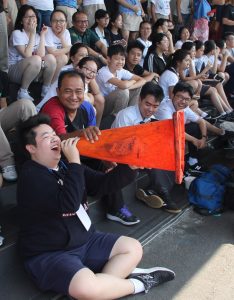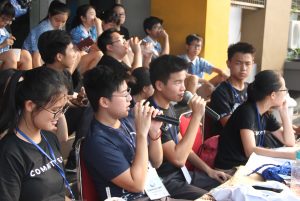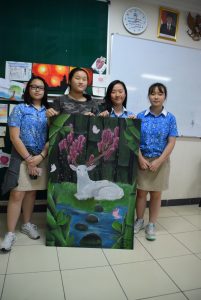 Many talents were discovered and potentials realised amongst the students. They showed leadership, initiative and organisational skills that would put them in good stead for future undertakings. More importantly the students forged deep bonds with their peers and many friendships with students from other schools.
The KJS students also performed very well in the competitions. They topped in 8 of the 16 events held – Chess, Mural Painting, Debate, Photography, Choir, Futsal and Basketball. All the hard work they had put in paid off bountifully.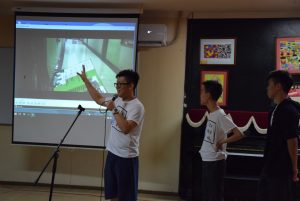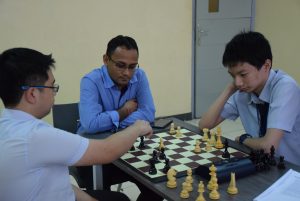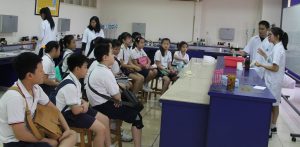 On the last day, KJS students were involved in a Partnership Programme. Groups of students conducted orientation tours and Science lessons for primary school students who were considering coming to KJS for their secondary education.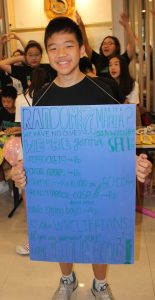 The BBS Cup culminated in a Funfair on Saturday where the class set up stalls selling accessories, food and conducting games. Parents and guests were entertained by the students. The funfair raised a hefty profit of 24 million rupiah and all the proceeds went to charity.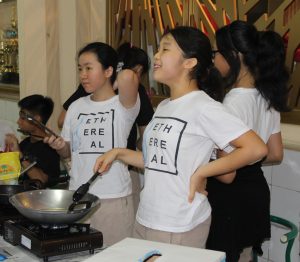 All the students who participated in the Cup would have learnt meaningful lessons which cannot be taught in the classroom. It is indeed a proud moment for BBS KJS to see the students performed way beyond expectations.