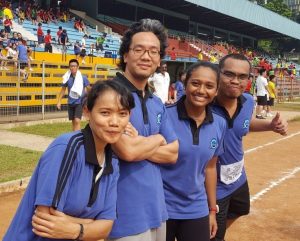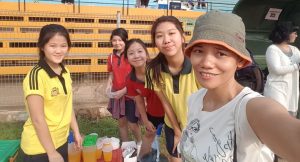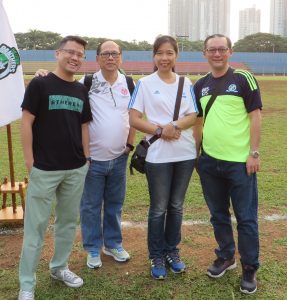 Written by Adriel & Nathan
This year's annual Sports Day on Friday, 3 November 2017 was held at GOR Soemanto Brodjonegoro Stadium. The event opened at 06:30 AM once all the students and teachers from both KJ and PIK gathered at the stadium early in the morning. Much pre-Sports Day preparation by KJ and PIK's sports teachers and their teams had the stadium ready from the wee hours of the morning.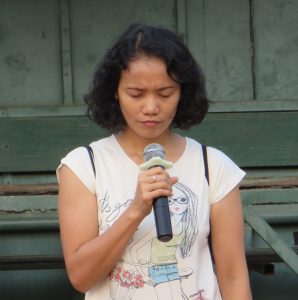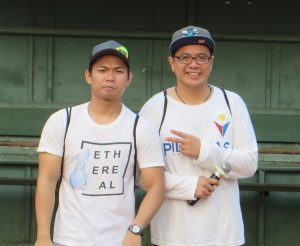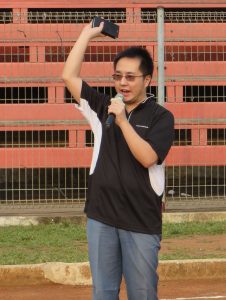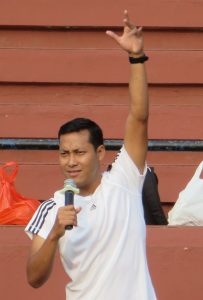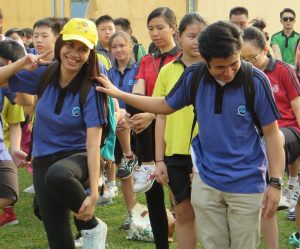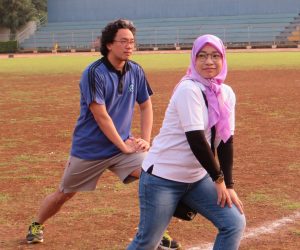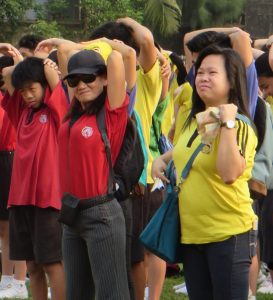 A prayer led by Ms. Ami marked the beginning of the Sports Day. Mr. David and Mr. Rogel from KJ gave running commentaries for the different events to keep the excitement in the air and the mood light. Indeed, a spirit of fun and camaraderie filled the stadium, with every official, teacher and student working together to ensure order and goodwill prevailed.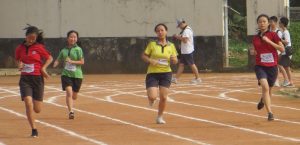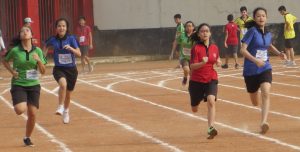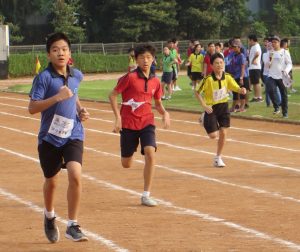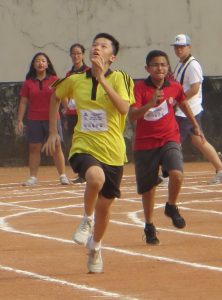 The students were seated in designated places according to their houses – red, yellow, green and blue. Exuberant cheers resounded every time an athlete crossed the finish line. Despite the extreme heat, the events ran with much energy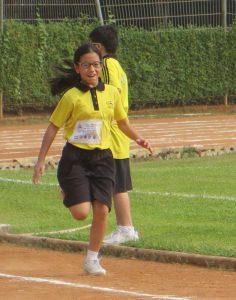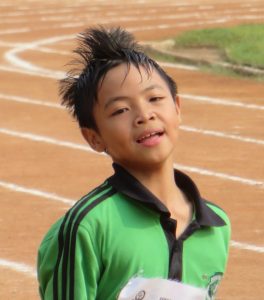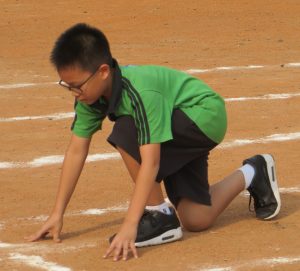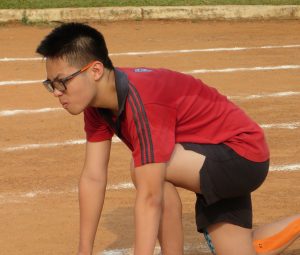 Many strongly athletic runners showed their mettle in the 100 meters, 4×100 meters, 200 meters, 400 meters and 800 meters events.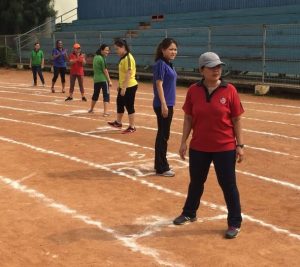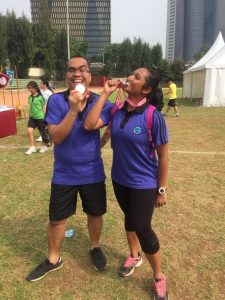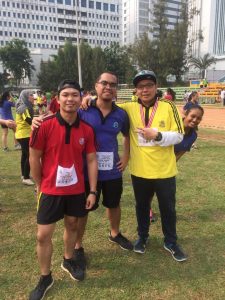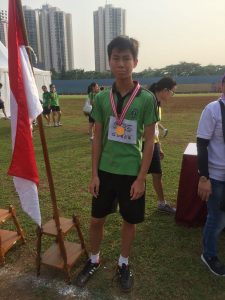 After the student events, the teachers had their turn, running a relay. One of the most anticipated events was the 4 x 100 Teacher's Relay. It was really fun watching the teachers show their competitive side. Some of the fastest teachers were Blue House KJ's Mr. Yandri and Yellow House PIK's Mr. Kim Nichols.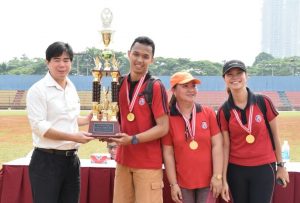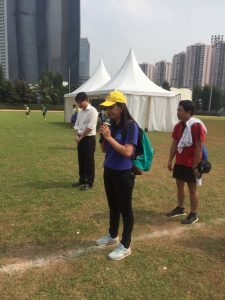 At the end of the day, PIK's Red House clinched the title of the Sport's Day champion. Mr. Paulus Sia, the director of BBS KJ, awarded them the coveted Sports Day trophy. At 09:00, the Sports Day came to an end. Ms. Aireen led the final thanksgiving prayer for a successful event before everyone left for home.