BBS KJS will be organising a photography competition for the juniors in term 4.
Written by: Hansen Rancung (Sec. 2 Taylor)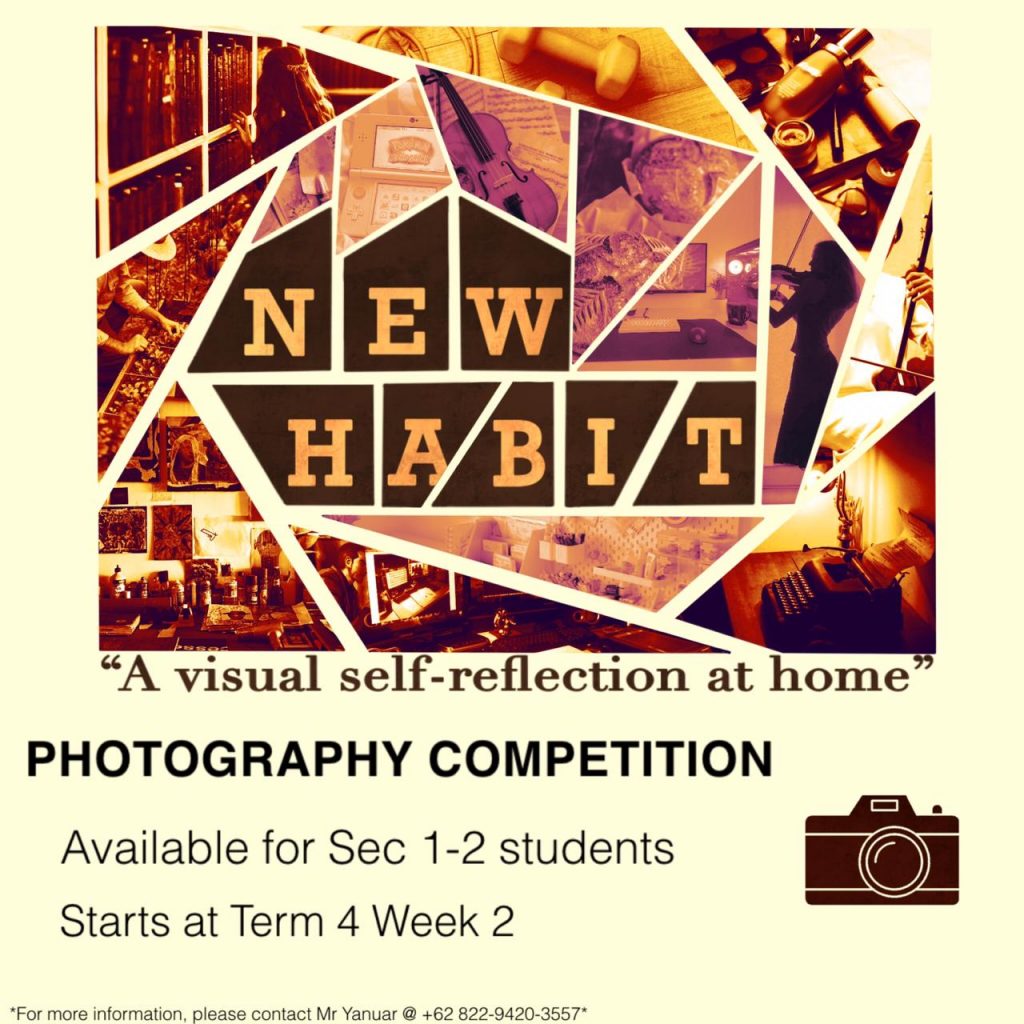 The New Habit event will be organised during the 2nd week of term 4.
For the students of Sec 1 and Sec 2 that are interested in joining the photographic competition, feel free to register and send your name and class to the number that is listed on the bottom left of the poster.
Deadline of the registration will be by Wednesday 31st of March. There will be a short briefing regarding what to do for the event during assembly.