In the spirit of providing a platform for students to voice their ideas and showcase their writing skills, we present to you BBS Opinion.
Written by: Marcelinho (JC 1 Mendel) and Mr Ganeswaran
Covid19, also known as the Wuhan Coronavirus, is undoubtedly the most searched word right now. The virus has infected hundreds of thousands of people and has resulted in around 25 000 deaths worldwide. This virus has certainly caused an upset in the balance on Earth, but how terrible is it actually and how did it all start? Why did some countries react nonchalantly despite the red flags? Despite the chilling numbers, Covid19 is a mere drop in the ocean when you start to see the bigger picture.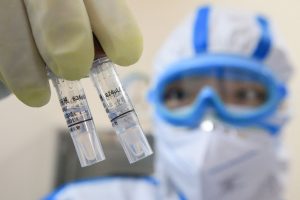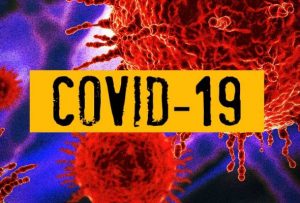 Although there were a lot of suspects of where the coronavirus may have originated from, the Huanan Seafood Wholesale Market is the first one to be listed. This is due to the fact that the first confirmed death case was from a 61-year-old man who was a regular shopper at the market, which was deemed as unhygienic. Aside from that, bats were also suspected as the origin of the virus due to its bad history, being a carrier of 3 other major viruses. While bats are believed to be the caused, an endangered mammal called pangolin are said to be a potential link in transferring the virus from bats to humans as they are found to have related strains to the new coronavirus.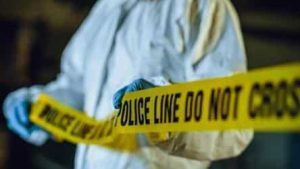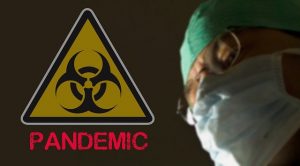 The virus was said to have originated in Wuhan, China and it has since spread across multiple countries around the world. Of course globalisation played it's part as it is now much easier to travel across the world while the shipping and airline industry have become ubiquitous. However, the virus laid bare the flaw in our political system, one that the demagogues have been manipulating in their victorious political campaigns, In the name of nationalism, they previously attacked their own immigrant citizens, and got applauded for it. Some even became presidents.
When news broke that China was facing an epidemic, we sipped our drinks, said a prayer or two, and continued to live in our bubbles.
Most world leaders brushed it off as a Chinese problem, while many Western media were quick to label it as 'The Yellow Fever', a disgusting xenophobic attack that saw countless taunts on Chinese student studying overseas, ranging from sneer remarks to isolation only because they looked Chinese, yet many in Europe were slow to isolate themselves when it became a full blown pandemic later. The irony got lost in the death tally that followed.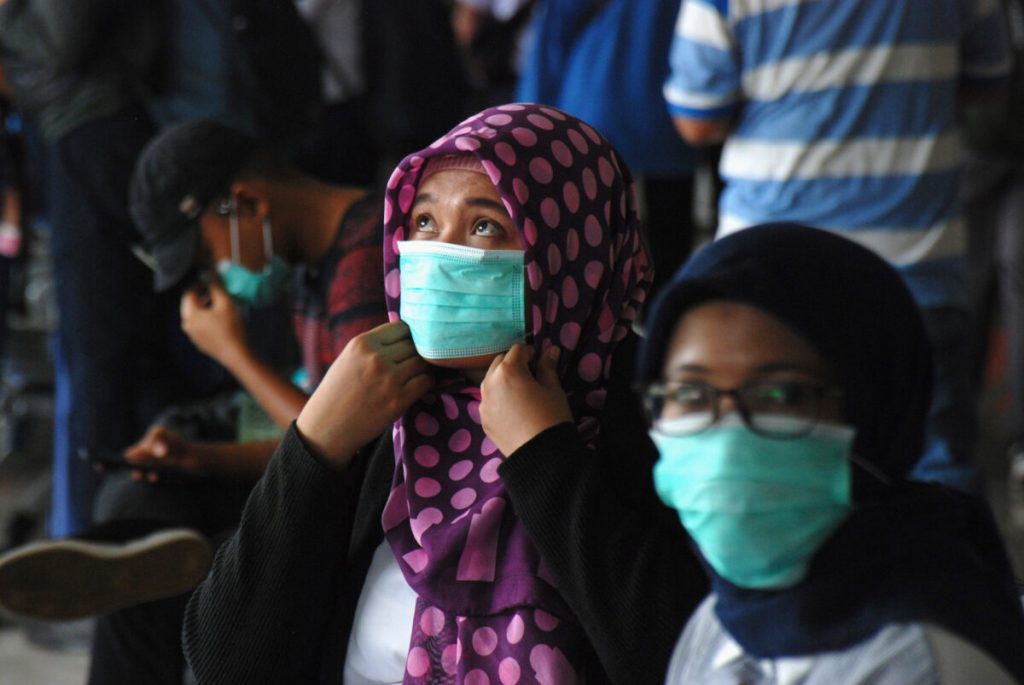 For many who harped on race and religion for every issue they encountered, it was a tad too late. They did not see the real enemy: the invisible one that kills regardless of your religion. Many religious leaders defied the lockdown imposed by their government. A pastor in America who said that the virus only kills non-believers later succumbed to it. Many leaders in Italy denounced isolation as 'a threat to our culture' and encouraged Italians to go out while an American governor called a potential lockdown 'Un-American' and not to copy the Chinese blueprint.
They sipped their drinks, said a prayer or two, and continued to live in their bubbles.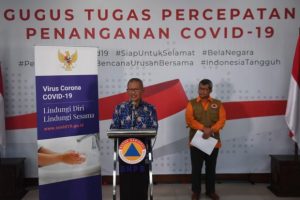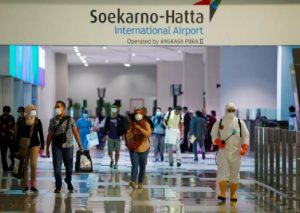 However, it is important to note that China has amazingly overcome the virus by taking extreme measures such as locking down Wuhan, rushing to build hospitals, postponing non-emergency activities, tracing every case and imposing strict rules like social distancing and punishment for those who do not wish to cooperate. Other countries unfortunately, were caught off-guard as the spread of the virus was too rapid and hard to control and some underestimating the virus, claiming it has a low death rate and non-threatening, despite the numbers proving otherwise.
Some countries like Italy, America and Iran, however, were affected the most as these country are not suited to dealing with such viruses. Italy, for example, has the second oldest population. As this virus is known to cause respiratory problems and is very effective against the elderly, Italy struggled. For Iran and other poorer countries, they simply did not have enough medical preparations for their huge population. Their initial response to mask the pandemic did not bode well, considering Iran is the heart of many pilgrimages.
Although at first Indonesia was spared by the virus, the number of cases soon broke out and have since risen uncontrollably. Now, Indonesia has around 1000 cases, with 87 confirmed dead. This pandemic have for sure affect our daily lives as people are recommended to stay at their houses, away from each other. Schools and workplaces are closed, jobs are temporarily abandoned, the streets are very quiet. For students, we can only study via online classes.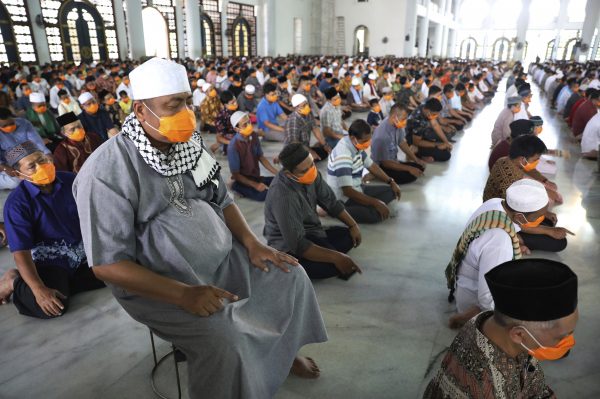 Now, the only thing we can do is to pray and hope that we will always stay safe and that this virus will be beaten.
It is also an opportune moment to ponder the way of life of refugees and the less fortunate in war-torn countries such as Syria, Palestine, Yemen, Kashmir, Africa and Iraq, of whom many are separated from loved ones, cannot go to school, have no access to food or drinking water, face travel bans, and are on constant lockdown.
To understand the extent of this pandemic, one must paint a comparison to clearly see the bigger picture. In the first two months (January – February 2020) when this pandemic blew over, The University of Hamburg compiled the number of deaths worldwide for the same period of time:
2, 360: Covid-19
69, 602: Common Cold
140, 584: Malaria
153, 696: Suicide
193, 479: Road accidents
240, 950: HIV deaths
358, 471: Alcohol
716, 498: Smoking
1, 177, 141: Cancer
1, 200, 000: Malnutrition / Hunger
When this pandemic ends, and by God it will, life must never return to the status quo that has been our bubble.
When this pandemic ends, let us sip our drinks, say a prayer or two, and burst the bubble of apathy.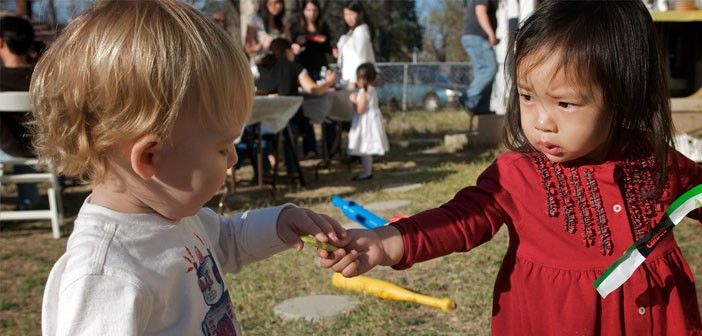 Lockdown
by Richard Hendrick
Yes there is fear
Yes there is isolation
Yes there is panic buying
Yes there is sickness
Yes there is even death
But,
They say that in Wuhan after so many years of noise
You can hear the birds again
They say that after just a few weeks of quiet
The sky is no longer thick with fumes
But blue and grey and clear
They say that in the streets of Assisi
People are singing to each other
across the empty squares
keeping their windows open
so that those who are alone
may hear the sounds of family around them.
They say that a hotel in the West of Ireland
Is offering free meals and delivery to the housebound.
Today a young woman I know
is busy spreading fliers with her number
through the neighbourhood
So that the elders may have someone to call on.
Today Churches, Synagogues, Mosques and Temples
are preparing to welcome
and shelter the homeless, the sick, the weary
All over the world people are slowing down and reflecting
All over the world people are looking at their neighbours in a new way
All over the world people are waking up to a new reality
To how big we really are.
To how little control we really have.
To what really matters.
To Love.
So we pray and we remember that
Yes there is fear
But there does not have to be hate
Yes there is isolation
But there does not have to be loneliness
Yes there is panic buying
But there does not have to be meanness
Yes there is sickness
But there does not have to be disease of the soul
Yes there is even death
But there can always be a rebirth of love
Wake to the choices you make as to how to live now
Today, breathe
Listen, behind the factory noises of your panic
The birds are singing again
The sky is clearing
Spring is coming
And we are always encompassed by Love
Open the windows of your soul
And though you may not be able
to touch across the empty square,
Sing.
Note:
* The opinion expressed here are solely exclusive of the authors and due care has been exercised to avoid plagiarism as much as possible.
* If you have an original write up that you would like to share, why not be part of BBS Opinion? Send us your docx file via email to ganeswaran.kjs@binabangsaschool.com
* Your writing must be engaging, sensitive, informative, and roughly 300 words or more.