Though marching and parades are common affairs in parts of the world during independence, it was the traditional games that took me by surprise.
My first Tujuhbelasan
(Written by: Mr. Ganeswaran)
At first the itinerary confused me.
Where else could I have possibly witnessed a joyous yet truly traditional celebration to commemorate Independence Day? These included gunny-sack race, wooden clog race, balloon bursting contest, tug of war, kerupuk eating race, batik drawing, and pillow fight.
Yes, pillow fight!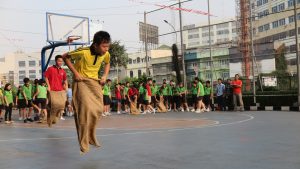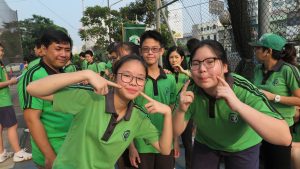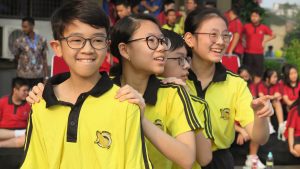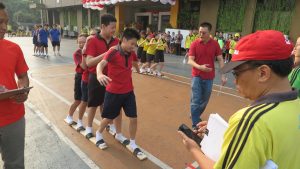 The event was not without drama, suspense, and nail-biting moments where houses tried to oust each other.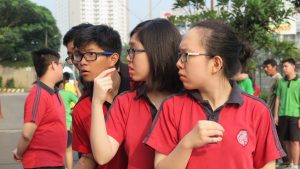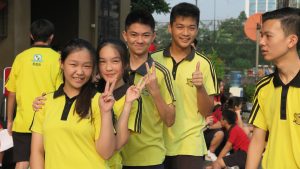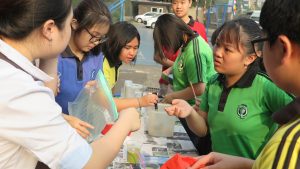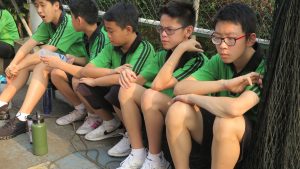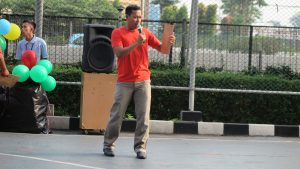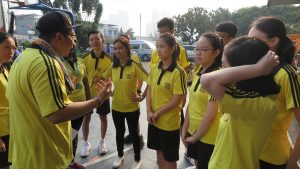 The balloon bursting contest proved to be a hit with the houses working in units to take out their opponents with pin point precision. (Get it? Pin point)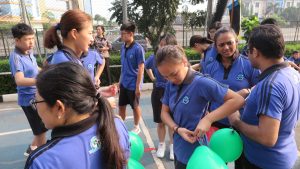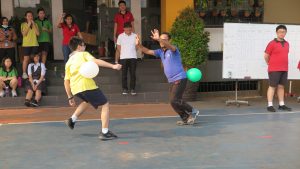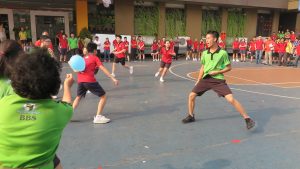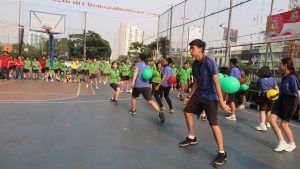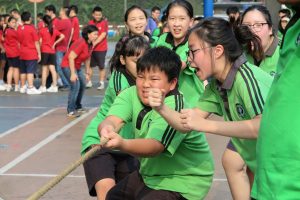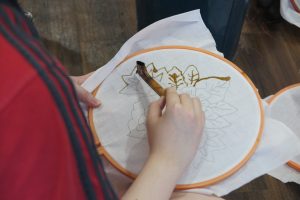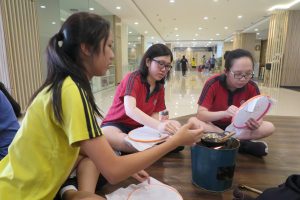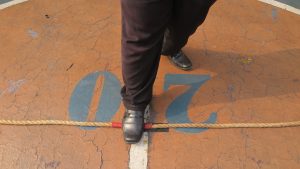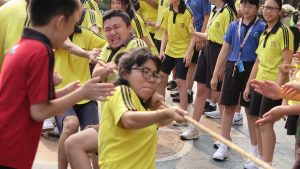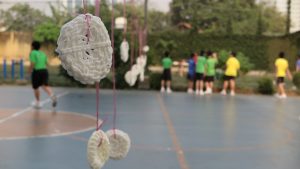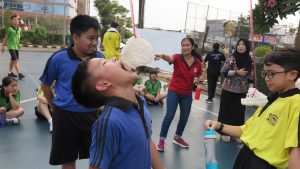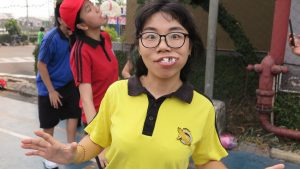 And how many times has life knocked you down with a wet pillow swung gracefully by Mr Kim and Mr Rajesh?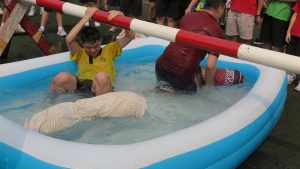 In Aymeric's case, the answer is one.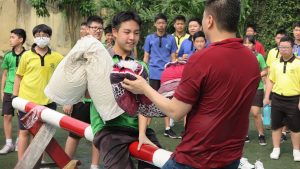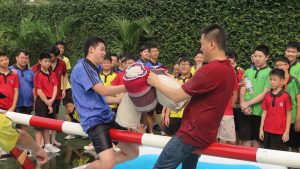 Some contestants took the pillow fight personally. To all the days they had to grudgingly complete their homework, this was payback.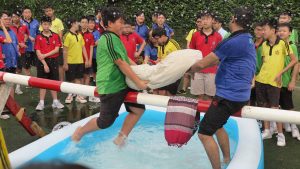 And did I mention about the food galore? Each class decked out their best array of traditional dishes from the different provinces of Indonesia for this mouth-watering event.
After a day in the sun, we feasted. (buffet ala BBS)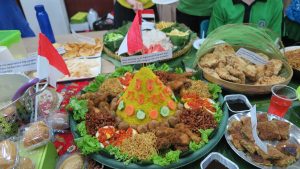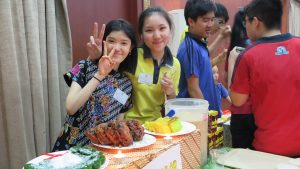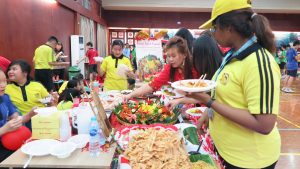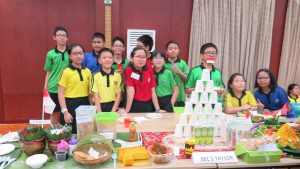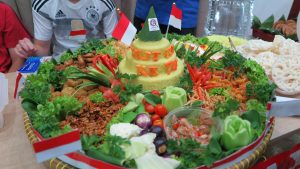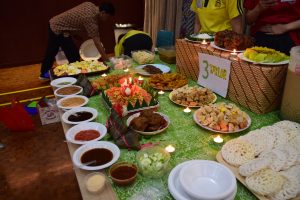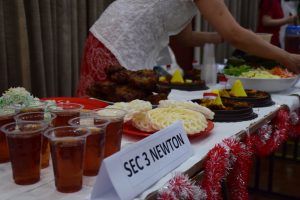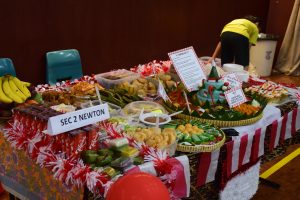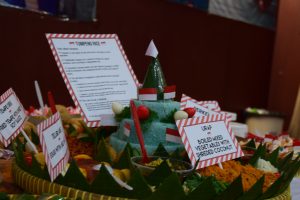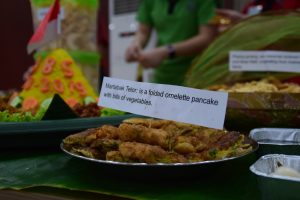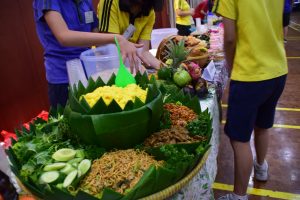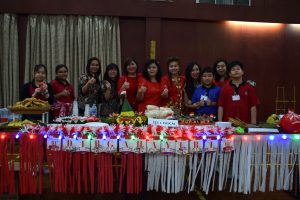 Although the day ended with mirth, celebration and dance, I couldn't shrug off how unique and humble Indonesians chose to celebrate their Tujuhbelasan that orbited primarily around people, tradition, and of course food.
For me, the event was, without a shadow of doubt, food for thought.